Announcing Sesame Data Browser
At the occasion of MIX10, which is currently taking place in Las Vegas, I'd like to announce Sesame Data Browser.
Sesame will be a suite of tools for dealing with data, and Sesame Data Browser will be the first tool from that suite.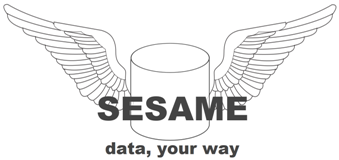 Today, during the second MIX10 keynote, Microsoft demonstrated how they are pushing hard to get OData adopted. If you don't know about OData, you can visit the just revamped dedicated website: http://odata.org. There you'll find about the OData protocol, which allows you to publish and consume data on the web, the OData SDK (with client libraries for .NET, Java, Javascript, PHP, iPhone, and more), a list of OData producers, and a list of OData consumers.
This is where Sesame Data Browser comes into play. It's one of the tools you can use today to consume OData.
I'll let you have a look, but be aware that this is just a preview and many additional features are coming soon.
Sesame Data Browser is part of a bigger picture than just OData that will take shape over the coming months. Sesame is a project I've been working on for many months now, so what you see now is just a start :-)
I hope you'll enjoy what you see. Let me know what you think.